PIEGARO ANCIENT GLASS FACTORY RENOVATION
The ancient glass factory of Piegaro, in Umbria, was active since the end of the 1200s and during the twentieth century it had finished its history within the walls of the medieval village.
Tom and Colleen, the two future American owners, have been inspired since their first visit to the abandoned property, with its large interior spaces and unique location within the village but overlooking the surrounding hills.
Studio Romizi took over the renovation project and together with the clients carried out the idea of creating a beautiful accommodation facility with a travertine pool.
A demanding but very suggestive undertaking, carried out to the great satisfaction of all the parties involved.
Building permits required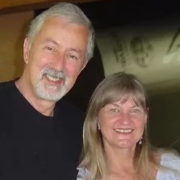 Having spent our honeymoon in Umbria, we fell in love with this region and decided to find our new home here. For ten years it was a dream but now it has come true. An adventurer with a creative genius, Gianni Romizi has become our magician in making a dream come true! Equipped with a fluent English language, a very important thing given my lack of knowledge of Italian at the time, Gianni was immediately able to understand our vision of what we wanted to achieve with the total renovation of the house. When the works were finished in 2008 we organized a nice party with music and dances to which the whole town was invited. Gianni shared our joy in having completed this beautiful job. We shared a long journey and made a strong friendship. With hard work, patience and a great deal of sense of humor, it was certainly not the nightmare some books talk about