TOTAL RENOVATION OF AN ANCIENT COMPLEX IN GUBBIO
In the Municipality of Gubbio, in the Carbonesca area, there was this ancient building now in a state of ruin, with inside even two churches dating back to the year 1000.
The new owners were strongly inspired by the beauty of the place, by the building complex made up of several staggered floors, by the turret and by the votive chapels.
Studio Romizi has drawn up a total renovation project for them, also paying attention to the urban planning of the area which foresees, in the coming years, the construction of a large reservoir created by the Valfabbrica dam which will practically arrive in the vicinity of the property, making it a real villa on the lake.
The works were intense and very fast, in about a year the main buildings and annexes were renovated, making the complex perfect for the accommodation and residential activity that the owners had imagined.
Building permits required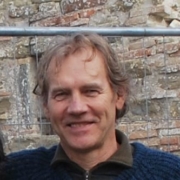 We have renovated a large house near Gubbio. I have spent a lot of time on construction projects around the world and have found a team in the Romizi that it is a joy to work with.
Not only was it possible to do everything, but efficiently and with minimal effort, despite the problems that the bureaucracy tried to create for us.
Imaginative but solid design, clear and competitive costs, team of workers among the best I've ever met